I always look forward to the first clear day after a big rain storm. The rain seems to wash away the old and give everything a fresh new vibrancy. The air is crisper, the eucalyptus trees next to my house renew their pungent aroma and the sky seems just a shade more blue. It is also my favorite time to take this hike.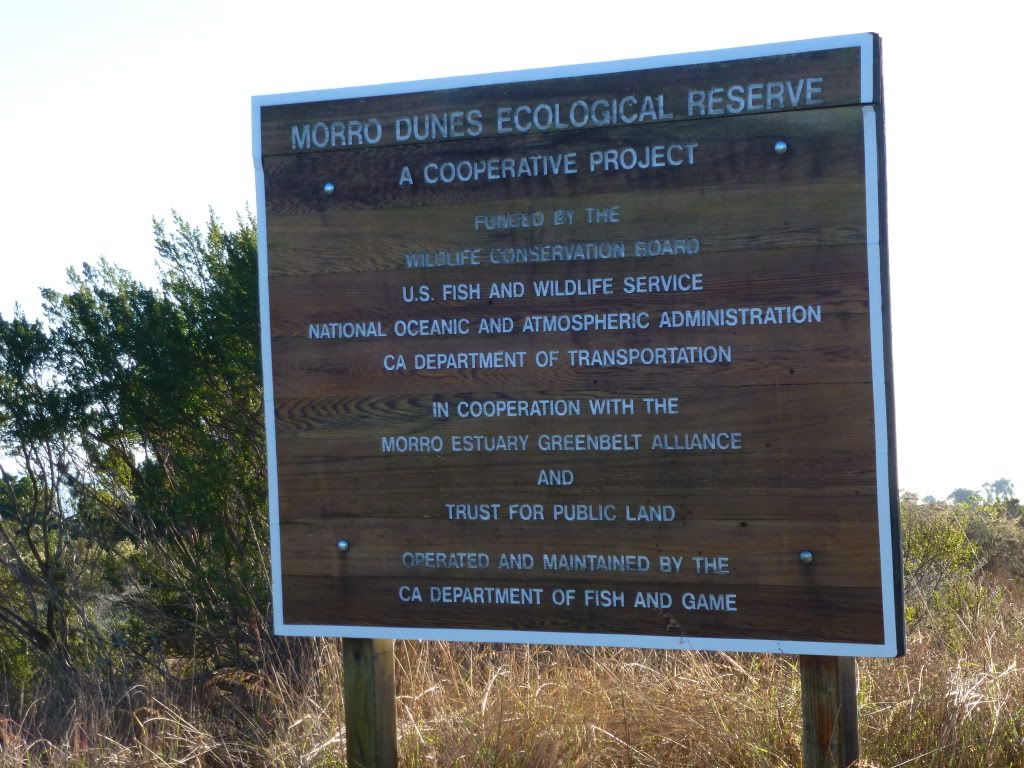 I am fortunate to have the Morro Dunes Ecological Reserve just a few blocks from my home. Every day people use these trails to stretch their legs, let their doggies romp and of course enjoy the views. I however, only frequent this trail right after a good rain. Now if you like trudging through ankle deep sand, be my guest but my out-of-shape-postpartum-booty likes the packed wet sand.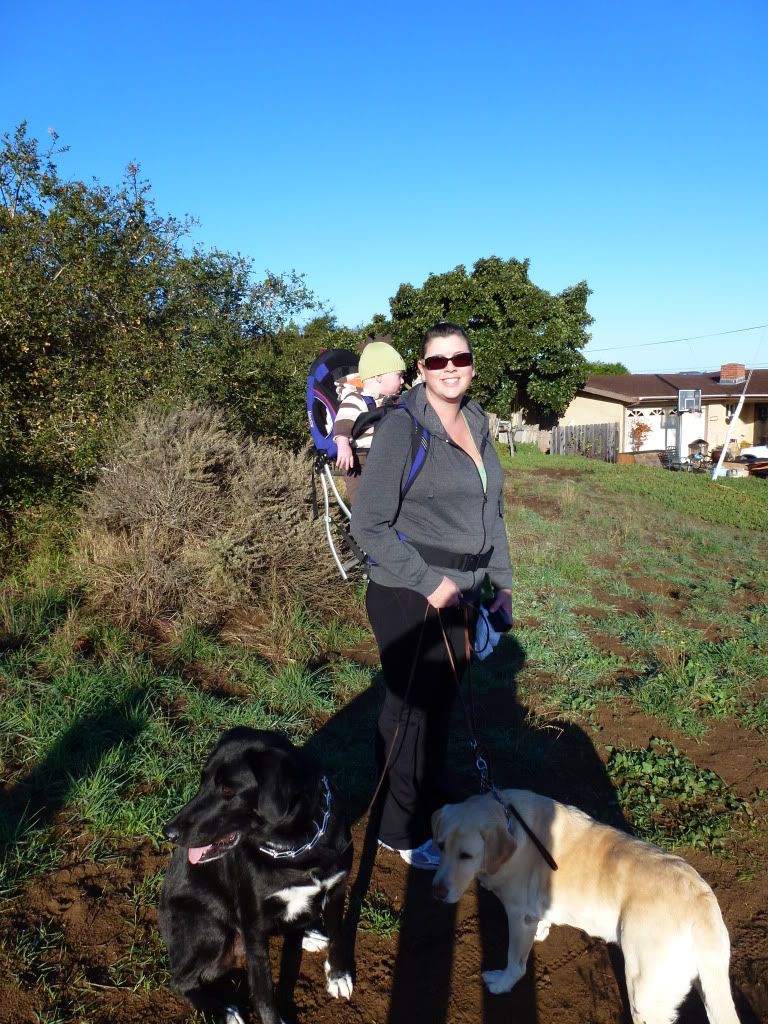 On a day like today when the sand is hard packed a BOB or other jogging type stroller could get you through most of the trail however, there are a few narrow areas that may be hard to get the stroller through as TJ's Grandma Buzzy shows you all right here.
Also, this trail is a straight shot, straight up then loops back down. I don't know about you but pushing the BOB up that hill looks a little tough for me so we chose to use our Kelty backpack today for the first time! TJ did great in the backpack and I definitely got a little extra workout lugging him up the mountain.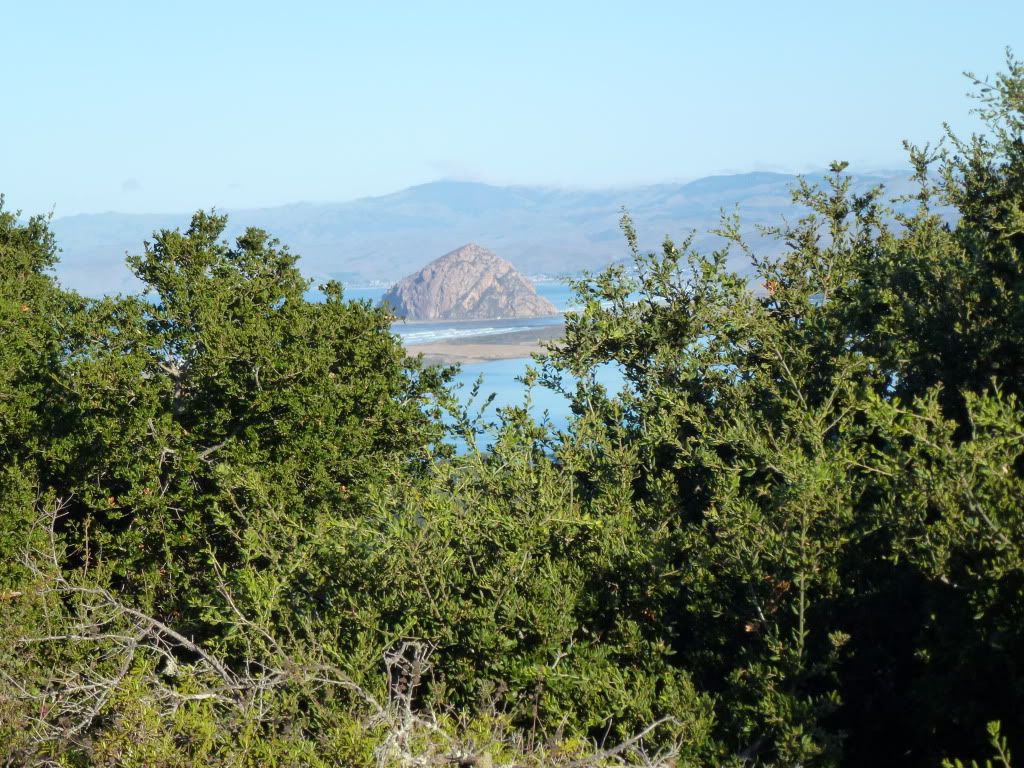 The views from the top can't be beat! Overall, I'd say this is a great, easily accessible, short hike for mamas looking to get some exercise. There are many trails in this area that are slightly flatter that may be more suitable if you are bringing some little walkers along. If you are looking to burn some serious calories, this trail continues upward and to the west eventually spitting you out into Montana de Oro State Park. We won't be attempting that one for awhile!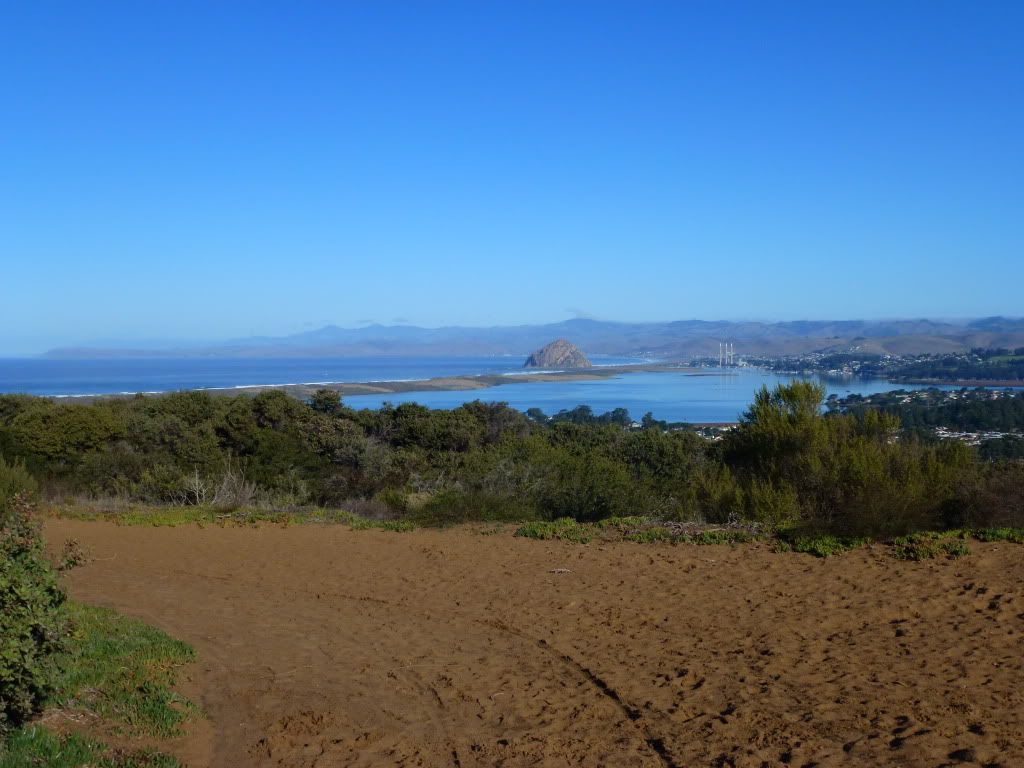 So here is the bottom line on this hike...
Gradual uphill hike through sandy soil
Suitable for adults of all ages (in decent physical shape) carrying kids in an Ergo or backpack
Large portion of trail is accessible with a jogging stroller but some areas of trail may be too narrow
Perfect hike after a rainy day
How to get there...
Take Los Osos Valley Road into Los Osos
Make a Left on Broderson Avenue
Park at the dead end and head straight up the hill
Follow the well traveled path
I leave you with this adorable little man.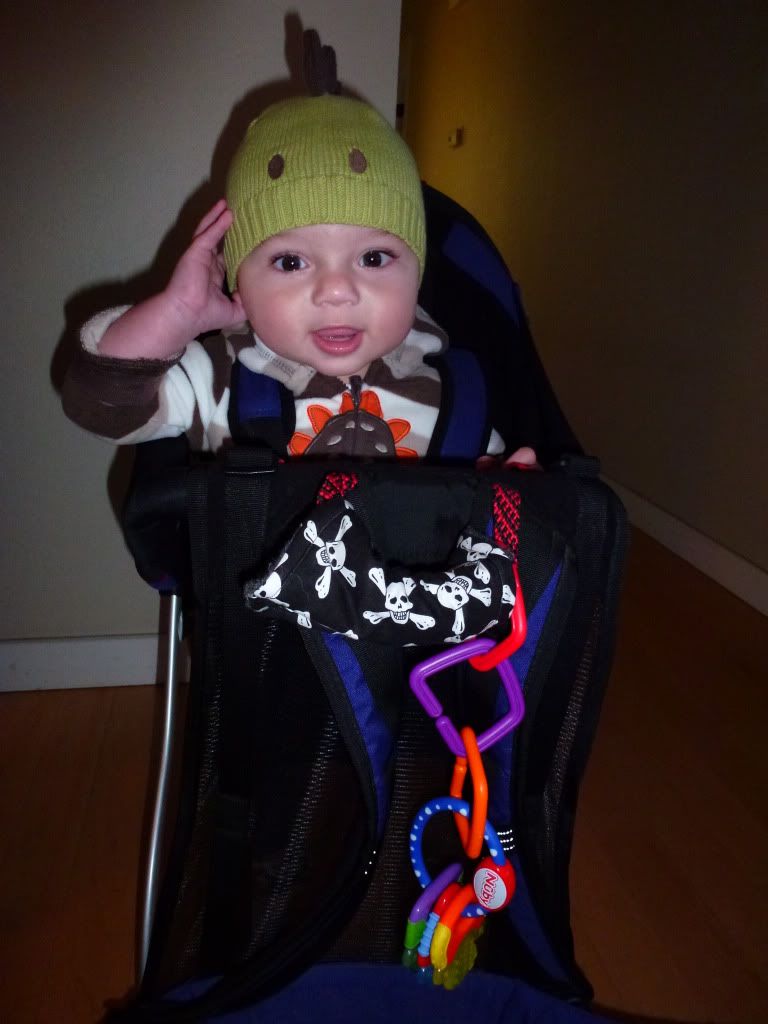 Oh boy, that face is hard to resist!